Welcome
Welcome to the Grand Court of Washington, Order of the Amaranth website.

  HL René Buchanan & SK Dave McCroskey

2016 Grand Court of Washington Information!!!
Coldwell Banker Bain partners with the Grand Court of Washington to fight diabetes!
For details on how the sale or the purchase of a home can benefit diabetes research "Click Here".
Get your New Amaranth Name Badge!!!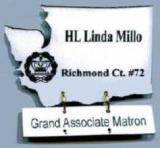 If you are in need of a new Amaranth Name Badge, here is your opportunity. Click Here to download your order form.
Install OneCause Toolbar to earn money while you search.
Did you know you could be earning money for Order of the Amaranth every day, just by using a free OneCause feature? Install the OneCause Toolbar to contribute with every eligible purchase – even if you forget to start your shopping at OneCause.com – and earn up to 2 cents per qualified Internet search.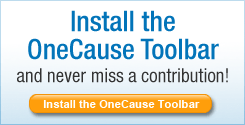 Note: If you don't want to install a tool bar due to the inherent risk of spyware, you can still participate by creating & account with OneCause and shopping through that account. Simply click on the link below then select "Join" to get started.

Shop Now to Support
Order of the Amaranth
Shop Here to support Washington Amaranth

[Click Here to shop over 1000 stores]
NOTE: Only purchases made online at participating merchants, accessed by clicking on your website Marketplace banner first, will return funds to Washington Amaranth. If you go directly to merchant stores offline, or visit merchant websites without going through your Marketplace banner first, the merchant will not be able to return funds to us.
Where's the Traveling Gavel?
The traveling gavel was last reported at Halcyon Court No. 30 
Longview Masonic Lodge
823 7th Ave 
Longview, WA 98632-2108
Meets 1st Mon at 7:30 pm, 2nd Mon. in Sept.
Dark Jan & Feb
Need Directions?
What is going on outside of Washington?
---

March 3 - March 5, 2016
Poco Inn & Suites
1545 Lougheed Highway
Pt Coquitlom, BC

---

March 10 - 12, 2016
Salem Scottish Rite Center
4090 Commercial St SE
Salem, OR 97302

---

October 1 - 3, 2016
Riverside Hotel
2900 Chinden Blvd
Boise, ID 83714

For more information on other jurisdictions,
visit the Supreme Council Website.